29 Nisan 2013 - 15:02
Van'da polis tarafından gerçekleştirilen operasyonda, 300 yıllık olduğu belirtilen Süryanice kitap ele geçirildi. Olayla ilgili 1 şüpheli gözaltına alındı.
Murat ÇAĞLAR - Orhan AŞAN / VAN (DHA)
Alınan bir istihbaratı değerlendiren Emniyet Müdürlüğü Kaçakçılık ve Organize Suçlarla Mücadele ekipleri, tarihi eser kaçakçılarının peşine düştü. Yapılan teknik takip sonucu şüpheli A.Ö., Şerefiye Mahallesi Musa Anter Parkı'nda yakalandı. A.Ö.'nün üzerini arayan polisler, keçi derisiyle kaplı filigranlı yağlı kağıda el yazısı ile yazılmış ve yaklaşık 300 yıllık olduğu belirtilen Süryanice dini bir kitap ele geçirdi. Kitabın bilirkişi tarafından yapılan incelemesinde orijinal olduğu ve paha biçilemediği belirtildi. Kaçakçılıkla ilgili A.Ö. gözalaltına alınırken, soruşturma sürüyor.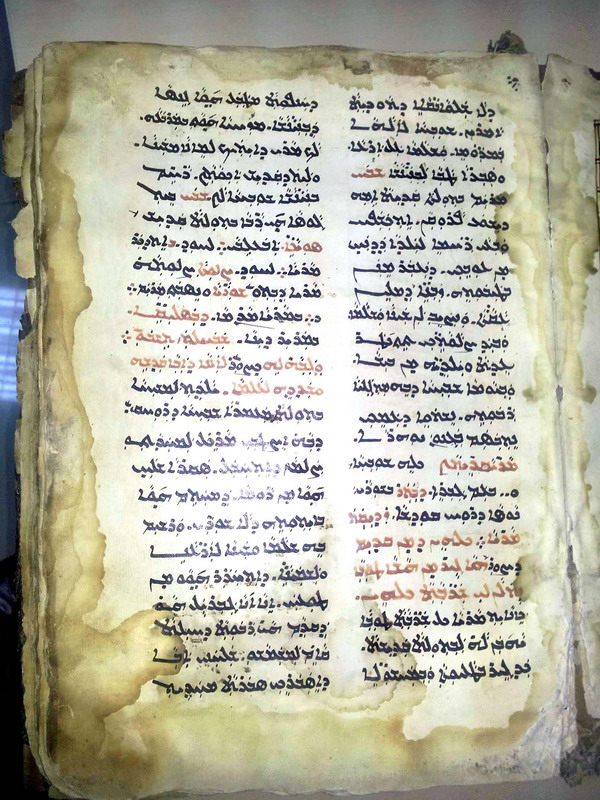 PS:
Es handelt sich um eine ostsyrische liturgische Hudra/Fankitho-Handschrift, die in der osttürkischen Provinz Van ins Netzt der Fahnder ging. Vermutlich wurde sie von einer ostsyrischen Kirche entwendet. Solche Handschriften sind meistens im Besitz der Kirchen.
Gabriel Rabo
Zum Video der Handschrift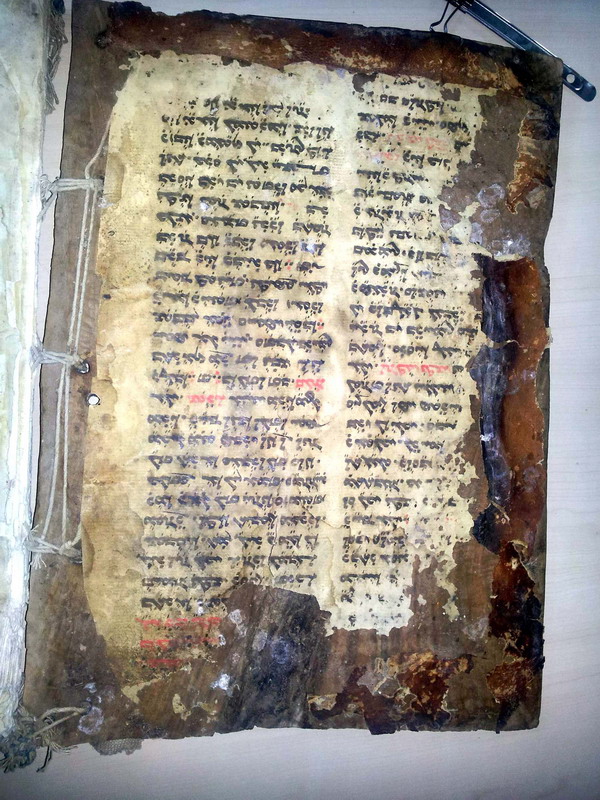 Priceless 300-year-old religious manuscript in Syriac discovered in eastern province
A 300-year-old religious manuscript has been seized by the police in the eastern province of Van.
The Anti-Smuggling and Organized Crime Department units of the Van police have detained one suspect and seized the manuscript after receiving a tip on the matter.
The manuscript, which is written in Syriac on watermarked paper and covered with goat skin, is around 300 years old, according to experts.
Experts confirmed that the manuscript is original and priceless after an initial examination.
April/29/2013, English: Hürriyet.